In contrast to standard shock absorbers, BILSTEIN B6 SPORT are sportier without having to change the springs right away. If pure driving pleasure is not enough for you to choose the B6, here are a few arguments for safety:
B6 shock absorbers ensure greater traction and directional stability. Would you like an example? Changing lanes on the freeway, possibly rain, ruts... this is where you notice the difference: With the B6 you don't feel every bump, the steering wheel is safer, the car stays on track. A tricky but everyday situation that is mastered optimally by B6 dampers. B6 - not only for sporty pilots, but for increased safety for drivers like you and me.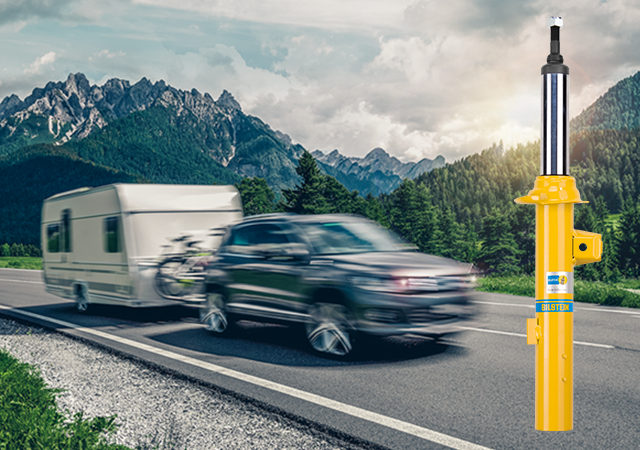 BILSTEIN B6 Sport
One has to show what he has, for the other it is enough to know that he has it. We are talking about the sporty chassis. And here is the high-performance shock absorber for all road vehicles, the BILSTEIN B6, the ideal solution for drivers who consciously opt for understatement.

Without any lowering, the wolf in sheep's clothing shows its teeth when needed and otherwise does its work reliably in everyday traffic. Optimum traction, increased directional stability, excellent damping force: In addition to the sporty set-up, the BILSTEIN B6 Sport is also the first choice when it comes to safety - even when towing a trailer.
The product advantages at a glance:
* Higher power reserves and longer service life, even when used in vans and trailers or when driving frequently with a load
* Optimum traction and increased directional stability in everyday life and in extreme situations
* Noticeable increase in safety and sportiness without additional spring change (use of the standard spring possible)
* BILSTEIN gas pressure technology
* BILSTEIN mono-tube/upside-down technology made in Germany
* Individually tuned in the BILSTEIN road test
* No TÜV registration necessary